Hot Sardines
A Sound that Sizzles
---
Saturday, January 21, 2017
7:30 pm // Atwood Concert Hall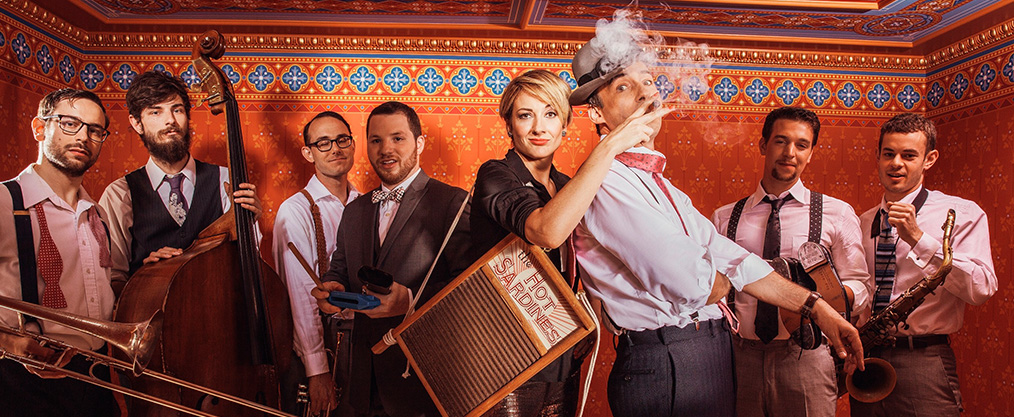 The Hot Sardines' sound can be described as "wartime Paris via New Orleans." Bandleader Evan "Bibs" Palazzo and vocalist Miz Elizabeth (who sings in both English and French, with a voice from another era) combine with an ensemble of powerhouse musicians – and their very own tap dancer – to play "hot jazz" with glamour, grit, and a whole lot of passion. Their influences include Fats Waller, Django Reinhardt, Billie Holiday, and Ray Charles. The band sold out New York's famous Joe's Pub for 15 straight shows, and have headlined the prestigious Lincoln Center. Forbes Magazine calls The Hot Sardines "one of the best jazz bands in NYC today." You can experience their unique sound right here in Anchorage.
Join us before the show! Pre-show party with hors d'oeuvres and wine from Orso. $10 per entry. RSVP required.

If you like Hot Sardines, check out ACA All Access, Big Bad Voodoo Daddy, Portland Cello Project, Rhythm Future Quartet, and Beauty and the Beast.