Portland Cello Project
Songs for Alaska
---
Saturday, March 11, 2017
7:30 pm // Atwood Concert Hall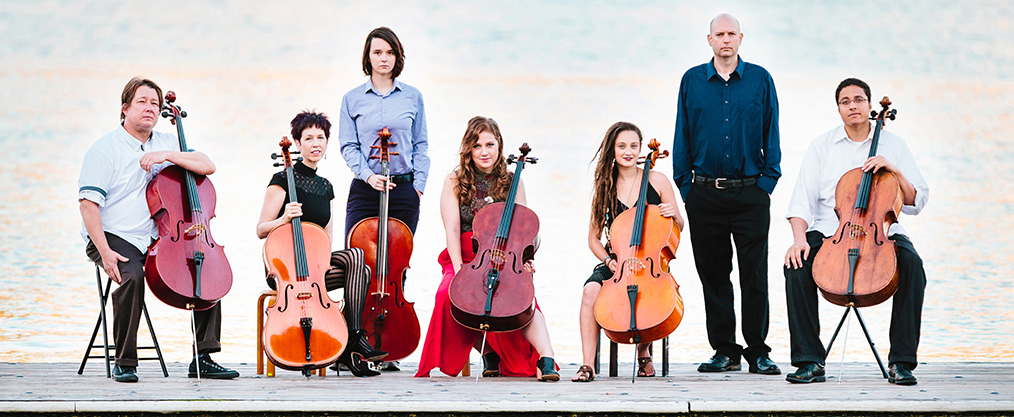 Featuring Gideon Freudmann, Kat Moore, and Momentum Dance Collective

The Portland Cello Project is no stranger to Alaska. In fact, this trip will mark the innovative string masters' third visit to the Last Frontier, but this show will be unlike any you've experienced before. You see, PCP has a real connection with Anchorage. So much so, that our friends from PDX were inspired on their last trip to write and record Songs for Alaska: Spring Breakup, an album about both the seasonal transition "breakup" and the lovelorn variety. This one-of-a-kind performance will feature Alaskan artists, including Kat Moore of the Super Saturated Sugar Strings and Momentum Dance Collective. An undertaking of this kind is hardly surprising from a group that can bounce from Bach to Beck to Brubeck to Björk without missing a beat. Don't miss the Portland Cello Project. It'll be the coolest breakup ever.
Pre-Performance Talk - 6:30 pm: An hour before the show, Douglas Jenkins of Portland Cello Project, Becky Kendall of Momentum Dance Collective, and James Fredrick of Anchorage Concert Association will provide insight into the process of creating this performance. You do not need to be a ticket holder to attend this talk.

If you like Portland Cello Project, check out ACA All Access, Aoife O'Donovan, Hot Sardines, Simply Three, and Rhythm Future Quartet.