Simply Three
Lively Pop, with Strings Attached
---
Friday & Saturday, January 20 & 21, 2017
7:30 pm // Discovery Theatre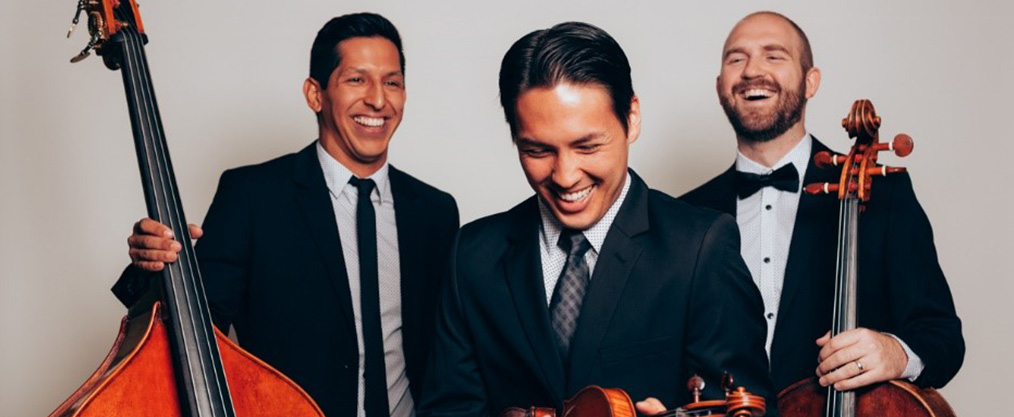 Simply Three is an electrifying trio who have captivated audiences worldwide with their high-octane performances. Armed with violin, cello, and bass, the threesome takes "crossover" to a whole new level with a repertoire of pop music A-listers, including Coldplay, Taylor Swift, Michael Jackson, and Ed Sheeran, with some indie cred thrown in a la Imagine Dragons and Hozier. Simply Three's inventive videos are visually and musically stunning, and have captured the hearts of millions of viewers, including interpretations of Adele's "Rolling in the Deep" and Avicii's "Wake Me Up." The trio has old-school training with a new-school sound and truly believe that strings can be cool, and deserve to be front and center, not hidden away in the background. Simply Three is simply, brilliant.
If you like Simply Three, check out ACA All Access, Portland Cello Project, Windsync, and Rhythm Future Quartet.
Saturday, Jan. 21 - join us before the show! Pre-show party with hors d'oeuvres and wine from Orso. $10 per entry. RSVP required. No pre-show party Friday, Jan. 20.
Sponsored by: