Portland Cello Project Holiday Show
Rocking in a winter wonderland
---
Dec. 2-3, 2022
7:30pm // Discovery Theatre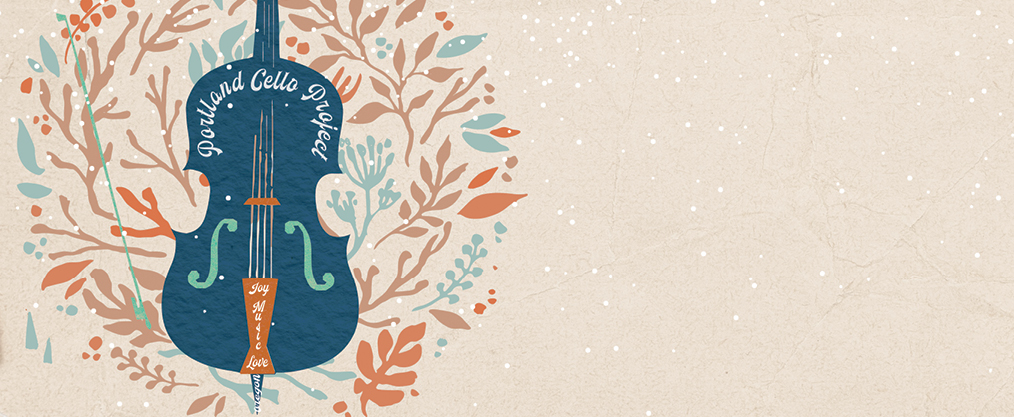 Subscribe and save! Subscription tickets start at $35.25.
Portland Cello Project is no stranger to Alaska. Since their start over 15 years ago, the genre-bending string collective has become a perennial favorite in Anchorage, known for their creative and expansive repertoire and lively shows that bounce from Bach to Beck without missing a beat.
This year, they're ringing in the yule Alaska-style, joining local guest artists for this unique twist on the traditional holiday concert — one part variety show, one part homage to the season, one part freewheeling spectacle. The perfect foil to crowded shops and sweaters that smell like mothballs, this is a perfect celebration of the season, and also a refreshing break from it.
Gather with friends and neighbors as Portland Cello Project lights up the dark December nights and lifts your spirits.
TYPE OF EVENING:
Unique holiday hits
Alternative date night
Eclectic evening
WHAT TO EXPECT:
An unconventional variety show of cello-filled odes to winter: the best 9 months of the year
Surprise guest artists in this seasonal spectacle where the only constant is the cello – and a whole lot of fun
COME WITH:
Your best ugly sweater
A desire to lo let your heart be light
Featured Anchorage Artists
Aspenyarrow (Kayti Heller) is a Talkeetna grown folk-pop singer-songwriter now living in Palmer with her dog, Mary Puppins, and her 2 daughters. She came up in the cover scene and is now writing her own music, putting out her first live album in January, and recording her first studio album. Her music is emotional and catchy with genuine, honest lyrics. She performs as a solo artist as well as with the harmony-heavy trio Solar Gain and the Denali Cooks.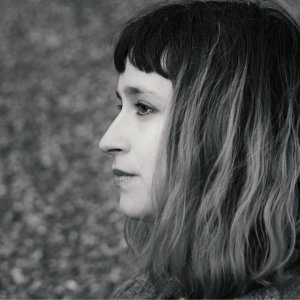 Chris Hawk, a passionate vocalist and musician, was born and raised in Anchorage, Alaska. Growing up in church, Chris was always surrounded by phenomenal singers and musicians, which sparked his love for music. In 2018, Chris signed to a record label, Satellite Heart Records, where he was involved in musical projects, productions, arrangements and events. Chris is currently the Music and Special Ministries Coordinator at a non-profit residential treatment facility, a local Music Director, as well as an artist and performer in his spare time.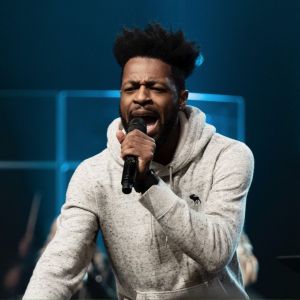 The Forest That Never Sleeps (Kat Moore) is a prolific multi-instrumentalist, poet, and singer-songwriter. A sought after collaborator, Kat has worked with Momentum Dance Collective (Sugar & Salt), Theater Alaska (Sisters of White Chapel), Emma Hill and Alex Cruver Trio and can regularly be found onstage with her bands The Super Saturated Sugar Strings and Lateral Lines. Her blend of poetry and music is reminiscent of Joni Mitchell and Leonard Cohen, while her catchy and cinematic piano compositions often garner comparisons to Fiona Apple and Regina Spektor. Kat's charismatic performance style takes listeners on a journey from introspection to laughter and beyond.
Shaun Pacarro is a Hawaii-born and Alaska-residing musician who grew up between two worlds: his family's ties to Hawaiian culture and years spent soaking up Hawaiian and Reggae music on the Big Island. Shaun's velvet-fueled voice and deft guitar craft have garnered acclaim throughout Anchorage's music scenes. He began his career early, strumming his first ukulele in high school and gaining inspiration from Bob Marley, Jimmy Cliff, Kapena, Ka'au Crater Boys, and Zac Brown. Since then, Shaun has grown his fan base as lead singer and guitarist in Alaska's voted best local band, H3.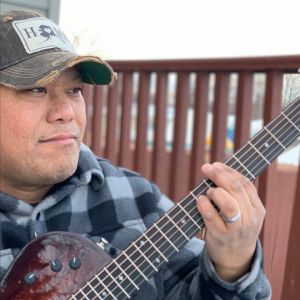 Momentum Dance Collective is an Alaskan based contemporary dance company founded in 2008 to create opportunities for dancers to produce original work. Momentum believes in the transformative power of the arts and its vital role in building healthy communities. They create dance work for stages, films, and for non-traditional sites and venues in order to connect and inspire audiences across their diverse city. For over 14 years they have built a foundation of artistic partnerships and continue to build new relationships with innovative artists and organizations each season. Today, the company is made up of 21 unique and exceptional dance artists who carry Momentum's heart and mission with them in every step.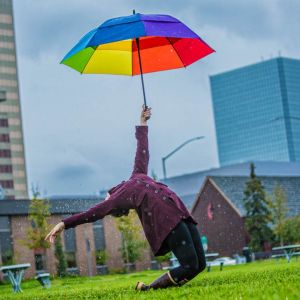 Photo by Guiterrez Photography
---
Anchorage Concert Association and CenterTix box office are the only authorized sellers of tickets to this show.