One Story, Many Voices
---

Providing Hope Through Artist Stories
Focusing on the Relationship Between Music and Mental Health
---
One Story, Many Voices, created by O'Hara Shipe, is a mini documentary of intimate concerts and interviews with Anchorage-based musicians Photonak and The Forest That Never Sleeps. It provides a place for artists to perform their music and explore themes of mental health, creativity, inspiration, and finding community in these unparalleled times. This project highlights great local musicians while also providing a message of hope for those who are struggling with feelings of isolation, depression, and hopelessness. Normalizing the discussion of mental health can make it easier for those who need help to talk about it, which is why we have partnered with NAMI Anchorage, John Larson, and O'Hara Shipe for this Community Artist Project during Mental Health Awareness Month. Contributions to this project also came from the Alaska Center for the Performing Arts and Gonzo Film.
One Story, Many Voices will premiere live on Anchorage Concert Association's Facebook and Youtube at 7pm on Tuesday, May 4th, followed by a live panel discussion from John's Home Studio moderated by Anne Hillman of AK Public Media with artists O'Hara Shipe, Kat Moore, Jeremy Egger, and Jason Lessard of NAMI Anchorage. In lieu of a ticket fee, we encourage you to donate directly to NAMI Anchorage.
The ARtists
O'Hara Shipe was born with skates on her feet and a Walkman in her hand. Now a retired professional ice hockey player, she has turned her passion for music into a full-time job. For the past 5 years, she has worked as a freelance multimedia journalist for the Anchorage Press, ADN, and various national outlets.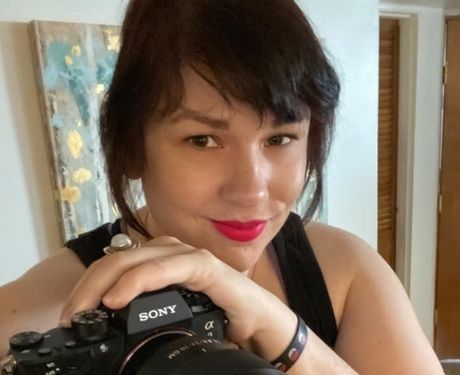 Photonak, Alaska's alt-rock group, brings musical light to those in dark times. Their melodic jams artfully tap into the feelings of anxiety, fear, and isolation that have been felt by all of us during the global pandemic. Photonak has mostly been hiding out in Anchorage's music scene since 2014, but their music and voice has had a growing presence since journalist and film maker, Ohara Shipe, discovered them in the middle of recording their debut 2020 album, "Tempered". Now released unto the world, Temperd's introspective themes and inspirational brain injury backstory have been a strong cathartic refuge for those struggling with anxiety and depression. Anchorage Concert Association is truly proud to give Photonak a stage as part of O'hara's music and mental health film project "One Story, Many Voices".
The Forest That Never Sleeps is Kat Moore's solo ballad project. Climb into her heart and swoon to her tunes. Kat Moore is also a singer and pianist with the Anchorage-based band Super Saturated Sugar Strings. Powerful, funky and altfolky, the Super Saturated Sugar Strings have a very nostalgic, yet contemporary sound; rich with vocal harmonies, string melodies, and an element of carnival sideshow. Their gypsycountry vibe has won the group high honors and has stirred a fervent congregation of dedicated fans.
NAMI Anchorage
NAMI, the National Alliance on Mental Illness, is the nation's largest grassroots mental health organization dedicated to building better lives for the millions of Americans affected by mental illness. NAMI Anchorage, the local affiliate, and dedicated volunteer grassroots leaders work together to raise awareness and provide essential education, advocacy and support group programs for people living with mental illness and their loved ones.
Since 1984, NAMI Anchorage has been working to fill the need in our community for support, education and advocacy for individuals who experience mental illness, their families, and friends. They provide classes and support groups at no charge, connecting people with shared experiences and providing information and guidance on navigating our complex mental health system. They continue to work towards their mission to provide support, education, and advocacy for individuals affected by mental illness, their families, friends, and community.
DONATE TO NAMI ANCHORAGE
COMMUNITY ARTIST PROJECTS