The World As Family
---

Connecting Alaskans Through Art
---
The World as Family is a collaborative art project developed by Leslie Robertson as one of our Community Artist Projects. Small painting squares relating to themes of kindness, empathy, and family were created using a mobile paint kit. Participants and teachers were be connected to Alaskan communities and other groups to work together using covid-safe exchanges to complete both sides of the squares in response to one of the themes. By sharing art related to these themes, people actively participated in building a sense of community, connection, and stronger pathways to resilience.
Project Participants
Holly Rinehart's 4th Graders at Rabbit Creek Elementary
Susan Smith's Students at Takotna Community School
Emily Kimball's 4th Graders at Gambell Elementary School
Hospice of Anchorage Clinical Team
Alaska Behavioral Health: Seeds of Change / POWER Center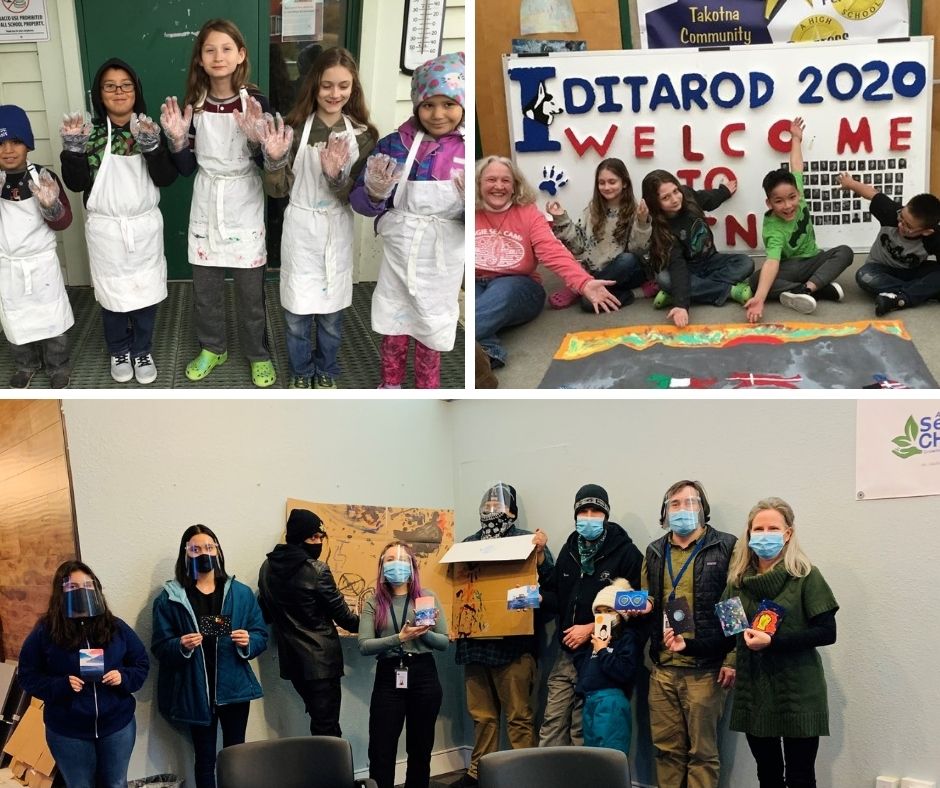 These painting squares have been able to cover vast distances, cross cultures, connect urban with rural, youth with elders, and traveled through the most Alaskan of transportation methods; snow machines, trucks, and planes.
The project culminates with a physical installment of all painted squares for the month of May at the Jewel Lake Kaladi Brothers for Connecting Through Art: Mental Health Awareness Month Annual Art Show. This show is being put on by Alaska Behavioral Health, NAMI Anchorage, and Out North. The installment will showcase the connections built between communities during this time when we are all so physically far apart.
The Artist
Leslie Robertson is a board certified art therapist and counselor who also contributes to the community as a visual artist and collaborator. She earned her Masters in Art Therapy from The School of the Art Institute of Chicago and continues to work in both behavioral health and technology settings. She is currently focusing on working with youth and military families, providing teletherapy along with avenues for creative expression.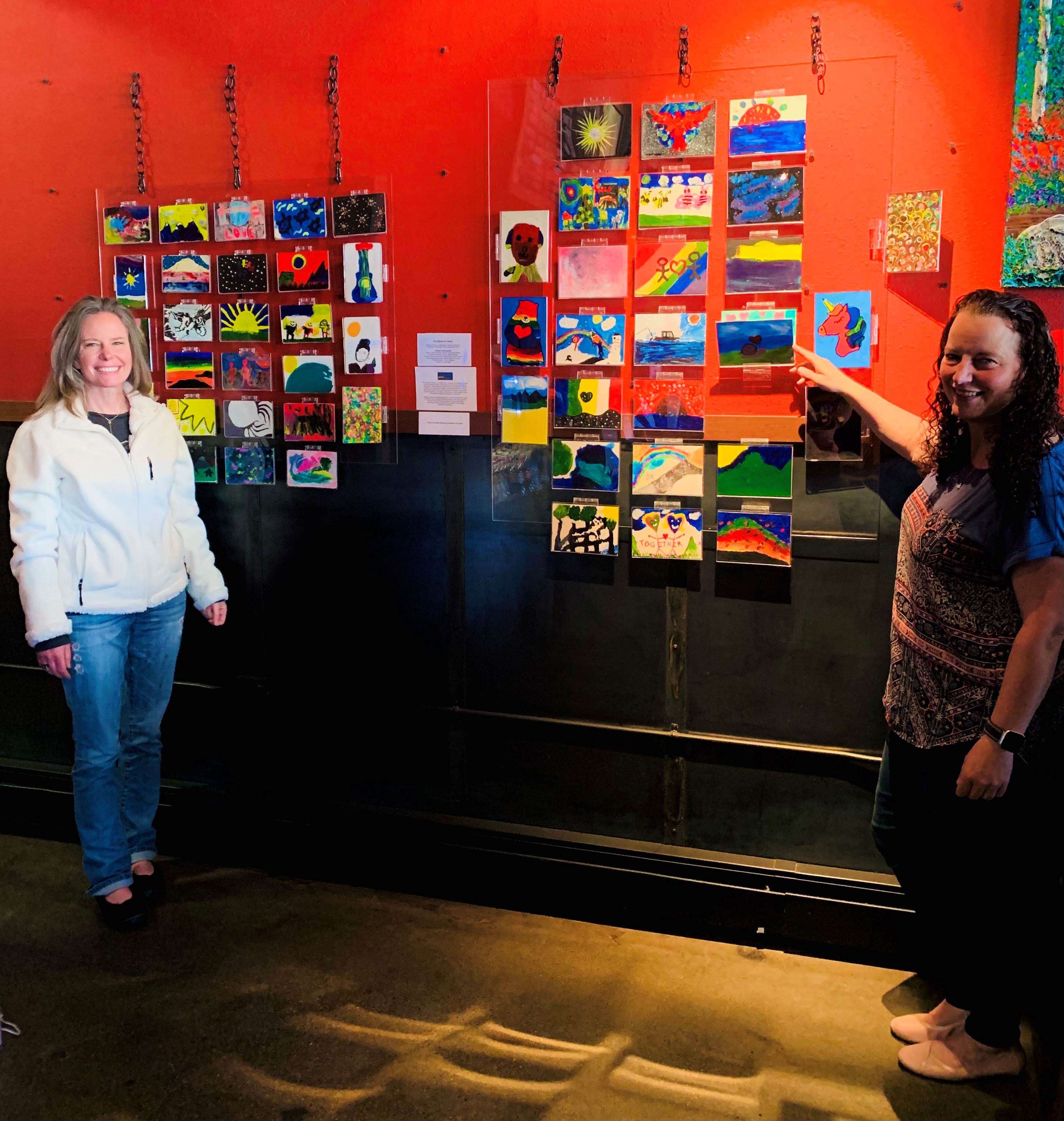 Community Artist Projects