The Improvised Shakespeare Company
Mirth made in the moment
---
Friday-Saturday, Oct. 11-12, 2019
7:30 p.m. // Discovery Theatre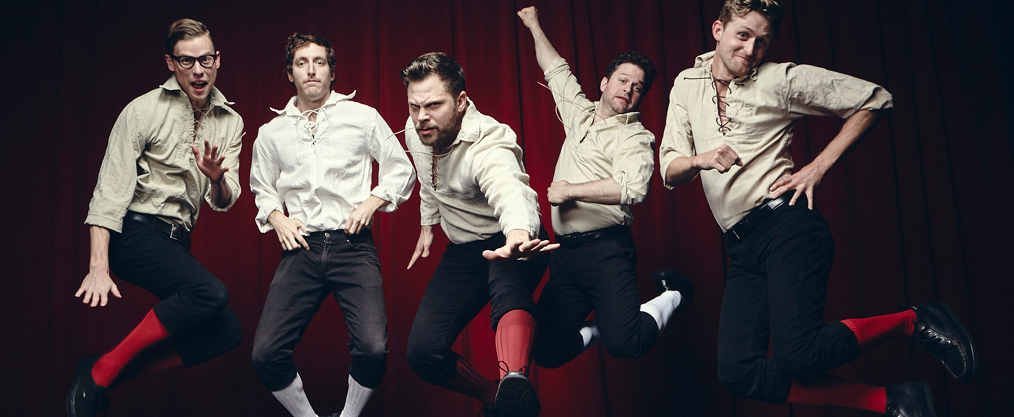 No script. No plot. No rehearsal. And no limits on laughter. The Improvised Shakespeare Company® takes a suggested play title from the audience, and then improvises a two-act Shakespearean masterpiece before your eyes. It's an on-the-spot, spot-on reinvention of old school … as in the 17th century.
Using Elizabethan styles and The Bard's classic themes, the troupe fashions a careening story with musical interludes. Plots could feature star-crossed lovers, sprites, fools, sword-play, and plenty of witty insults. Each performance is both a world premiere and a closing night.
So, attend ye, gaze yonder at the stage, and trust all's well that ends well.
TYPE OF EVENING 
Smart, sophisticated and downright hilarious
Off-the-cuff comedy night
WHAT TO EXPECT 
Sidesplitting Shakespearean fun, created before your eyes
COME WITH
Thine love for all things frivolous and fine
"Smart, sophisticated, downright hilarious." -TimeOut Chicago
"One of the most reliably clever and funny improv troupes in the country" -The New York Times