A-Town Community Hip-Hop Jam
With Versa-Style Dance Company
---
Saturday, Oct. 19
Underground Dance Company and Drift Gallery Dance Studio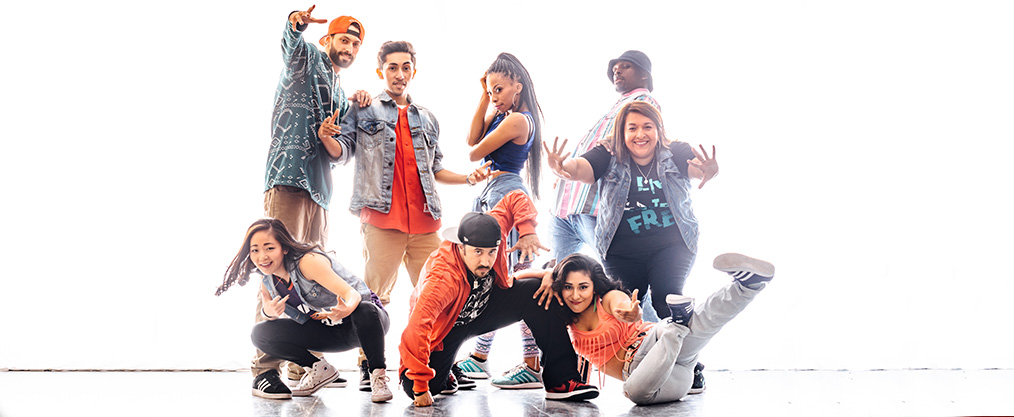 The dancers of Versa-Style are more than just fun to watch. They're artists on a mission: to bring people together through dance and to empower youth through movement and hip-hop culture. Company founders Jackie Lopez (aka Miss Funk) and Leigh Foaad (aka Breeze-Lee) have won numerous dance competition awards nationally.
Versa Style Dance Company brought down the house when they performed in Anchorage in 2017. Now they're back, working alongside Alaska hip-hop educators and leaders as part of Anchorage Concert Association's community engagement program. That work has led to professional development workshops, Alaska hip-hop leaders being guests at a festival in LA, and now the A-Town Community Hip-Hop Jam with workshops and open style battles. Special guests include Versa-Style dancers and Alaskan and Red Bull Bboy 2019 champion Ives Viray.
All dancers are welcome. Register in person at the event.

Hip-Hop Dance Workshops
Underground Dance Company, 701 W 58th Avenue
Register in person

11-11:15 Registration
11:15-12:30 Breaking with B-Boy Ives
12:35-1:50 Popping with Breeze-Lee
1:55-3:10 Hip Hop with Miss Funk
$10 per class or $25 for all three
2vs2 Open Styles Battle
The Drift Gallery Dance Studio, 6631 Wes Way
Register in person
4-11pm | Preliminary rounds begin at 5pm
Judges: B-Boy Ives, Breeze-Lee, Miss Funk
$10 admission
$200 cash prize for battle winners