Whose Live Anyway?
The hilarious songs and improv comedy you love … live!
---
Saturday, Nov. 16, 2019
7:30 p.m. // Atwood Concert Hall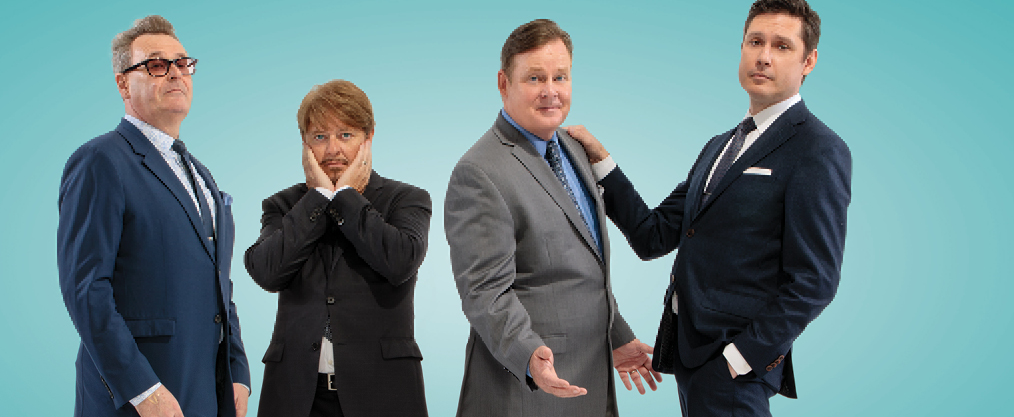 Riffing off the long-running, Emmy-nominated show Whose Line Is It Anyway?, this improvisational troupe of cast favorites is whip-smart and ready to administer a lashing to your funny bone. Just like on the TV show, they work largely from audience suggestions within familiar frameworks like Sound Effects and Party Quirks.
The gang of Whose Live Anyway? loves audience participation – and audience trepidation – and often beckons folks onto the stage. These improv pros love to make each other crack, and they'll leave you shattered.
Count on comedians Greg Proops, Dave Foley, Jeff B. Davis, and Joel Murray to wing it and bring it. Get seats for 90 minutes of laughs and expect the unexpected – it's improv, people.
TYPE OF EVENING 
Laugh-out-loud funny
Humorous date night
WHAT TO EXPECT 
Witty scenes invented before your eyes
COME WITH
Plenty of audience suggestions
All ages are welcome, but please note that some "PG-13" language may be used during the performance.
Anchorage Concert Association and CenterTix box office are the only authorized sellers of tickets to this show.