Wild Kratts Live
Activate Creature Power!
---
Friday-Saturday, Sept. 13-14, 2019
Atwood Concert Hall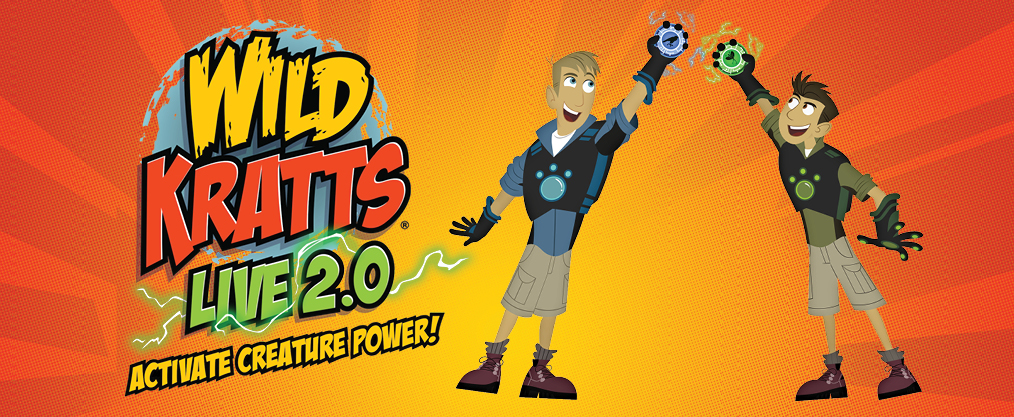 Starring the Kratt Brothers
Help the Kratt brothers save the day with Wild Kratts Live, a theatrical stage show based on the hit animated television series Wild Kratts. Martin and Chris Kratt, zoologists by training and stars of the Emmy-nominated show, engage the audience in a classic Wild Kratts story.
The brothers keep all ages entertained as they activate fan-favorite Creature Power Suits and go "off to the creature rescue!" With the help of the Wild Kratts team – and audience members – they confront a comic villain and help bring the creatures of the animal world to safety once again.
Experience, live on stage, the infectious excitement and inspiring quests that make Wild Kratts so popular with kids and their families.
TYPE OF EVENING 
Family fun
Adventure quest
WHAT TO EXPECT 
Wild ride about amazing animals
COME WITH
Explorers of all ages
Adult tickets start at $34 and youth tickets start at $31 with a subscription of three or more shows.
Tickets for just this show start at $42.50 for adults and $39.50 for youth and will go on sale June 11. Pre-sale for tickets without a subscription begins on June 4, 2019. Register now to get early access to tickets!
---
VIP Tickets and Meet & Greet

A limited number of VIP tickets are available. Each VIP ticket includes a premium seat at the show, a meet and greet with Chris and Martin Kratt, a personally autographed color photo, and photograph with the brothers that is taken with your personal camera.
SHOW TIMES
6:30 p.m. Friday, Sept. 13
1 p.m. Saturday, Sept. 14
4:30 p.m. Saturday, Sept. 14
ASL INTERPRETATION
An ASL Interpreter can be arranged for the 4:30 p.m. Sept. 14 show. Please contact CenterTix.

---