Kahulanui
Hawaii's Kings of Swing
---
Saturday, March 18, 2017
7:30 pm // Discovery Theatre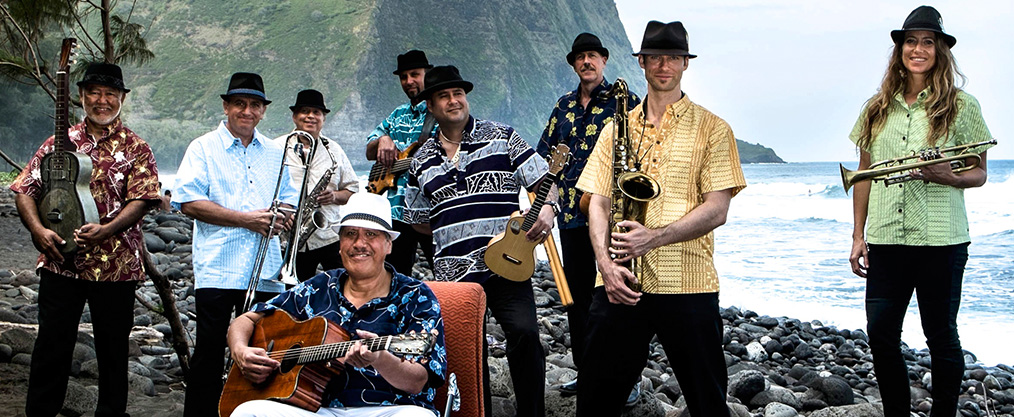 In Hawaiian, Kahulanui means "the big dance." These "Kings of Swing" have earned their crown by generating a danceable blend of traditional Hawaiian music and the Big Band Swing that was imported to the Aloha State during World War II. Bandleader Lolena Naipo, Jr. found inspiration from his grandfather, Robert Kahulanui, a member of the Royal Hawaiian Band during an era when horns and drums were a part of Hawaiian music. The nine-piece band's energy and dynamic performances borrow from this sound, keeping Hawaiian Swing vibrant and alive in Hawaii today. Now Grammy-nominated Kahulanui are coming to Anchorage for spring break and they're sure to have the house jumping!
Tickets start at $48.

Pre-Performance Talk - 6:30 pm: An hour before the show, Kaleo, host of Island Style on KNBA 90.3FM, will discuss Hawaiian and Polynesian music. You do not need to be a ticket holder to attend this talk.
If you like Kahulanui, check out ACA All Access, Big Bad Voodoo Daddy, HAPA, Cherish the Ladies, and Hot Sardines.
Sponsored by: