Show and COVID-19 Updates
---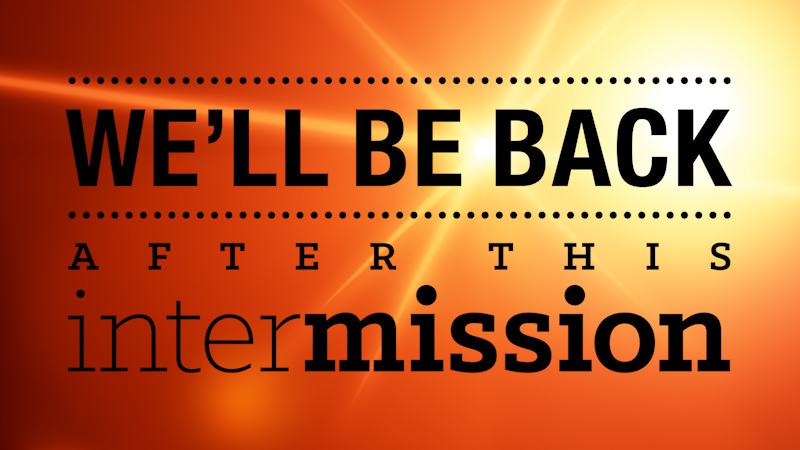 Updated May 26, 2020
Live shows on hold. Connection is not.
Anchorage Concert Association is working on options to safely present shows again. We look forward to seeing you at the theatre after this extended intermission. Until then, we offer something to watch while we wait, together at home.
The King and I, The Piano Guys, and Meow Meow Rescheduled
Several spring shows, including Music City Hit Makers, Eileen Ivers, Delvon Lamarr Organ Trio, and Ensemble Mik Nawooj, were cancelled due to coronavirus (COVID-19). Unfortunately we were not able to reschedule those concerts at this time. We have rescheduled The King and I, The Piano Guys and Meow Meow's upcoming shows.
The health and safety of our audiences, artists, staff, volunteers, and community are our priority.
We at Anchorage Concert Association appreciate your support and investment in our community by purchasing tickets. Your investment is safe, and we will work with you on options during this challenging time.
We encourage ticket holders to hold on to your tickets for rescheduled shows. We look forward to seeing you at the theatre again!
What are my options?
---
Where's my brochure?
An update on shows from Executive Director Jason Hodges, May 2020
As much as I want to share Anchorage Concerts' season of events with you, we are unable to do so right now.
Because of coronavirus, we are without clear guidelines from our health officials about public gathering sizes in Anchorage and travel restrictions to and from Alaska. Without that knowledge, we are not able to make formal announcements about shows for the fall.
---
The Show Will Go On
A message from Executive Director Jason Hodges, March 2020
Our world changed quickly with the spread of COVID-19 and with the mandates from our community officials to temporarily stop large public gatherings. Once that decision was made for our community's health and safety, the staff of Anchorage Concert Association, in conjunction with the Alaska Center for the Performing Arts, our partners across the state, and the many artists we had scheduled to come to Anchorage, began to cancel and postpone shows for the rest of this season.
The show will go on, and it will happen with your continued faith and support in our work at the Anchorage Concert Association.
---
Please consider turning your tickets to cancelled shows into a donation.
The challenges being faced by Anchorage Concert Association and our community during this unprecedented time are tremendous, but you can make a difference right now. Please turn the value of your tickets into a tax-deductible donation to Anchorage Concert Association. Know that a portion of each ticket donated back to Anchorage Concerts will go directly to the artists impacted by these cancellations.
Turn my tickets into a donation
All ticket holders can donate their tickets or opt for a refund
If you are a subscriber (if you purchased a bundle of 3 or more shows through Anchorage Concert Association this season), you also have the option of applying the value of your purchased tickets toward a 2020/2021 subscription.
Please email Anchorage Concert Association or complete the corresponding online form if you would like to turn your tickets into a donation or apply them to a subscription credit. You may call and leave a message at (907) 272-1471.
The CenterTix box office will refund tickets purchased through them.
Anchorage Concert Association will refund tickets purchased as part of a subscription.
If you have any questions about your tickets, you may leave a message for the CenterTix box office at (907) 263-2787 or email Anchorage Concert Association. Please note that Anchorage Concert Association office, the PAC and CenterTix box office are closed to the public. Employees are working remotely and checking emails and voicemails.
Thank you for supporting performing arts in Anchorage. We will continue to bring artists and shows to Alaska that inspire and enhance community, and we hope to see you at the theatre again soon.
Think you can do more? Consider making a donation to Anchorage Concerts today.
Our hearts and well wishes go out to everyone who has been affected by this pandemic. Please take care of yourselves and each other.
Thank you for your support and patience during this crisis. We look forward to being with you at the theatre again!
Anchorage Concert Association
Turn my tickets into a donation
Donate to Anchorage Concert Association
Keep My Tickets (rescheduled shows)
Get a refund or credit (subscribers)
Get a refund (Tickets purchased through CenterTix)
Office closed
Anchorage Concert Association office is closed to the public, and employees are working remotely due to coronavirus (COVID-19) in Alaska. We are checking voicemails and emails. Please leave us messages or email us with any questions or concerns.
Thank you for your support and be well.