The Nutcracker
Make time for joy
---
The 2020 Holiday Season
Sponsored By: ConocoPhillips Alaska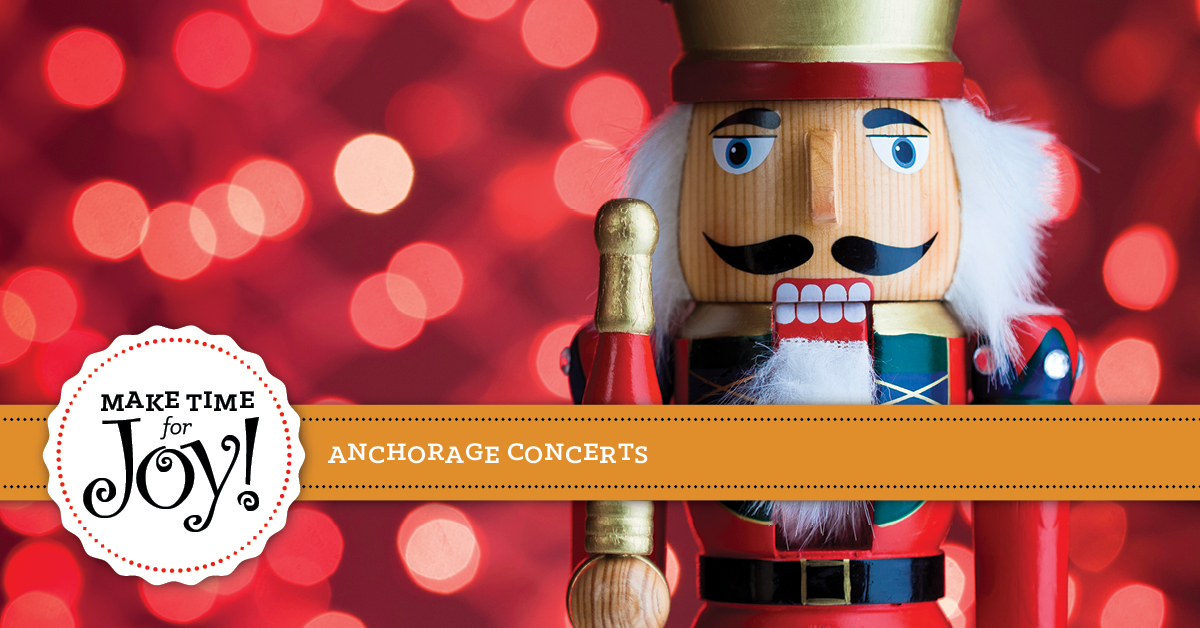 A little holiday spirit
Though the curtain will not rise on our favorite holiday show this season, we are still looking forward to sharing the spirit of the holiday's with you. Along with our friends and presenting partners from The Anchorage Symphony Orchestra, the Alaska Center for the Performing Arts, and Alaska Dance Theatre, we have treats in store for you to safely celebrate this annual holiday tradition. Most importantly, we hope you make time for joy this season.

#MakeTimeForJoy Contest
Keep the story of The Nutcracker alive this holiday season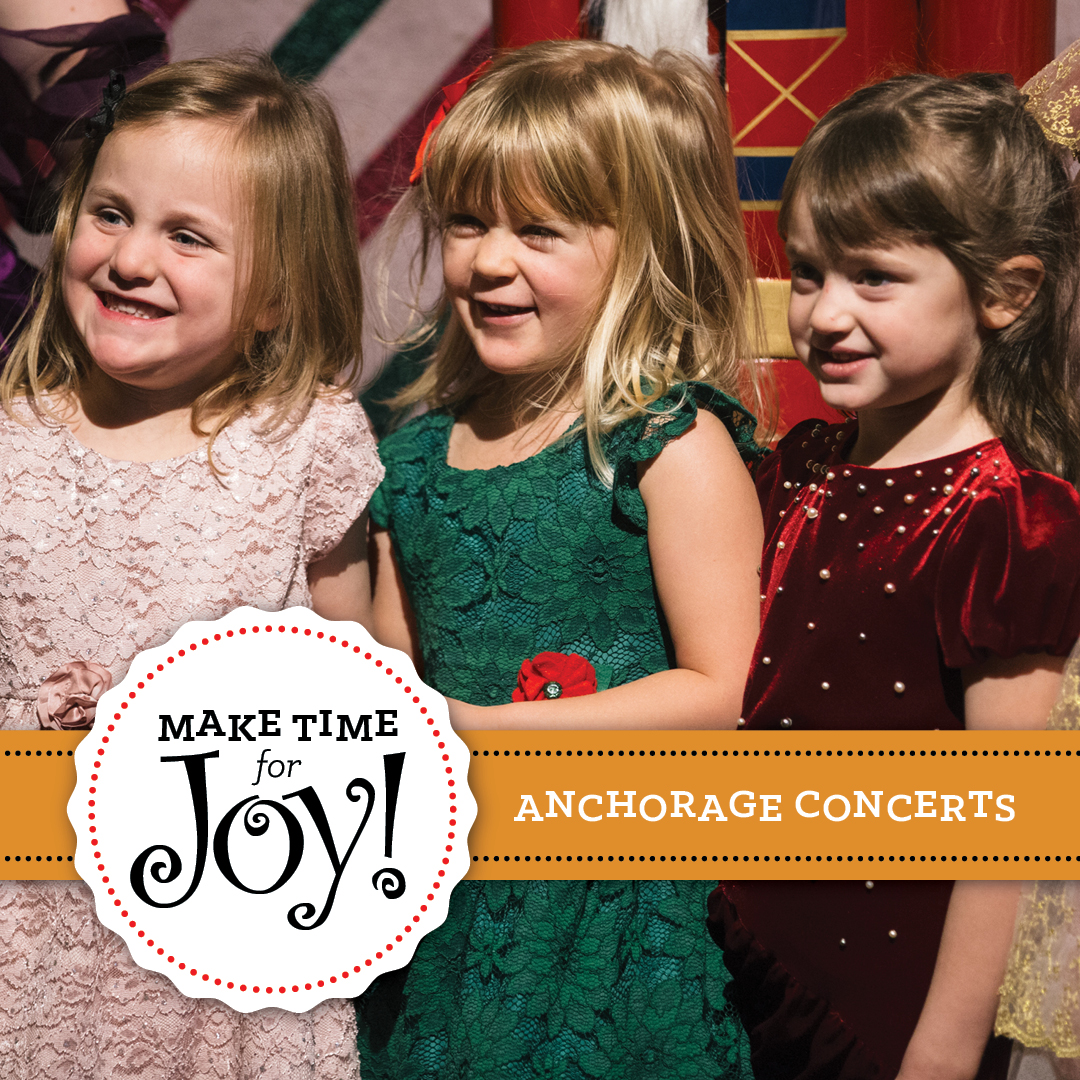 What are your favorite stories or images from The Nutcracker? We want to hear about them! There's nothing like seeing the wonder in a child's eyes as they sit on the edge of their seat, watching beautiful dancers leaping and flying across the stage. Have you taken a child to The Nutcracker for their first experience at the theatre? Have you seen three generations of a family perusing ornaments in the lobby? Maybe you once appeared on stage at The Nutcracker and now you're the parent of a young dancer. These are the kinds of stories that make live performances magical.
From November 9th to November 30th we will be giving away tickets to PNW Ballet's virtual Nutcracker show in December! Just follow the steps below to enter.
1) Share your favorite memory or photo from a Nutcracker show in the past on Facebook with #maketimeforjoy for a chance to win.
2) You can get an extra entry by sharing the contest post on Facebook
3) Be sure to make your posts public so that we can see your favorite memories.
A winner will be announced on Facebook the following Monday for each of the three weeks!
---
The show will go on
The challenges being faced today by Anchorage Concert Association are unprecedented, but make no mistake: The show will go on. When the danger has subsided, Anchorage Concerts will be there to provide opportunities like The Nutcracker- opportunities for your family and our entire community to come together and enjoy entertaining and inspiring performances. You can help shape that future.

Consider the amount you spent on tickets the last time you attended The Nutcracker. You invested in a meaningful experience for your loved ones. Know that your investment now is even more important for the future of the performing arts in our community.

Donate today to Anchorage Concert Association and you'll double your gift. ConocoPhillips Alaska has been the title sponsor of The Nutcracker for over 30 years. Through their generous support this season, all gifts made before December 15 will be matched, dollar for dollar, up to $10,000.
Join ConocoPhillips and others in our community who are supporting the future of performing arts. With your donation it can be a future full of Sugar Plum Fairies, Rat Kings, and little boys and girls dressed up to go to the theatre for the first time. With so many uncertainties ahead, you can make a difference today. Please make a donation to Anchorage Concert Association and support live performing arts in your community.

Thank you for supporting Anchorage Concert Association. We will see you at the theatre soon.
---
---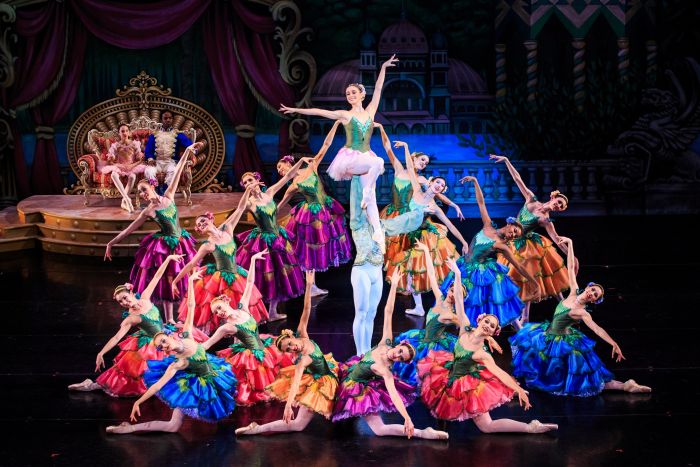 The Nutcracker by the numbers
What do we usually see each year?
30 years Anchorage Concert Association has presented The Nutcracker at the PAC
87 Alaska dancers ages 8 to 17, Local dancers auditions are held each September and are coordinated by Alaska Dance Theatre.
30 to 50 professional dancers from new ballet companies we bring each season
59 Alaska musicians with Anchorage Symphony Orchestra
20+ Alaska stagehands working behind-the-scenes
350+ Alaska volunteers who contribute their time to lobby activities, and ushering during the dress rehearsal and public performances
Holiday Hours
Anchorage Concert Association offices are closed due to Covid-19 though we maintain ongoing weekly hours. This holiday season we will be closed Wednesday-Sunday, Nov. 25-Nov. 30.