The Doo Wop Project
Bop the night away
---
Saturday, Feb. 15, 2020
7:30 p.m. // Atwood Concert Hall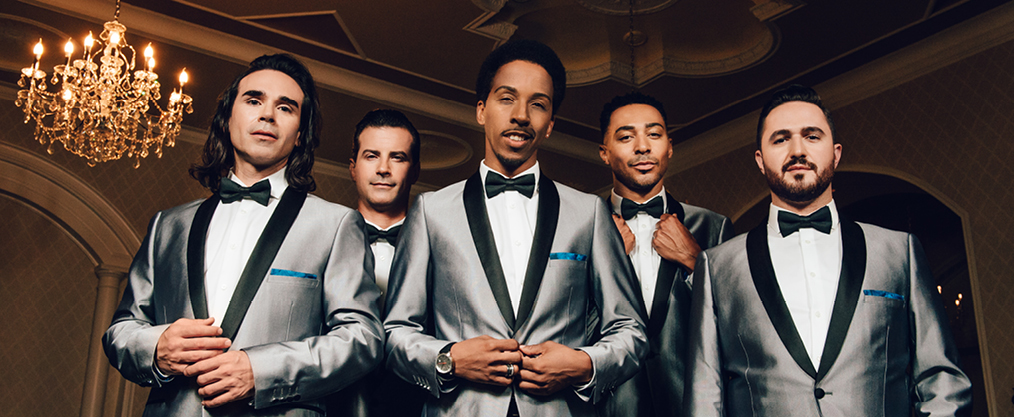 Admit it. Late at night you stay up thinking about life's big questions. You start wondering who, exactly, put the ram in the rama lama ding dong. Wonder no more! The Doo Wop Project traces the evolution of this national craze that started with five guys singing tight harmonies on a street corner.
Featuring the stars of Broadway hits Jersey Boys and Motown: The Musical, these triple-threats have the pipes, the moves, and the charm. The night winds through familiar singles from groups like the Flamingos, Smokey Robinson, The Temptations, and The Four Seasons. The journey culminates with DooWopified versions of hits by acts like Jason Mraz, Amy Winehouse, and Maroon 5.
This is truly a super fun night for the entire family: We swear it on our boogedy boogedy boogedy shoes.
TYPE OF EVENING 
Old school, new hits
Nostalgic night out
Vintage-meets-modern date night
WHAT TO EXPECT 
Tight harmonies and favorite tunes
COME WITH
Fingers snapping
Online subscriptions for this show are now closed. Call Anchorage Concert Association for options to include this show in a subscription of three or more shows: 907-272-1471.
Anchorage Concert Association and CenterTix box office are the only authorized sellers of tickets to this show.