Perseverance Theatre's One Flew Over the Cuckoo's Nest
The madness is in the system
---
Feb. 28-March 9, 2020
Sydney Laurence Theatre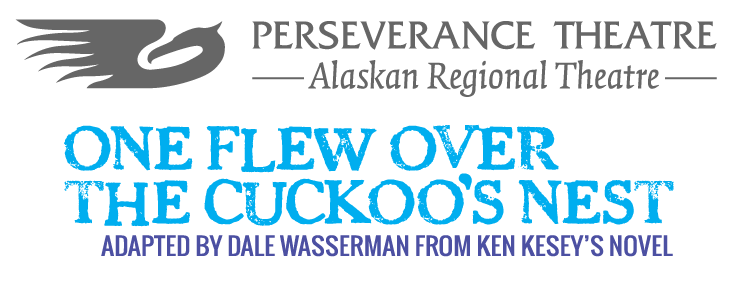 Looking for an angle, charismatic convicted conman Randle P. McMurphy gets himself transferred to Nurse Ratched's mental ward to serve his time. He stages a rebellion, witnessed by Chief Bromden and enthusiastically joined by his fellow patients. Ratched's ultimate victory — it can end no other way — comes at great cost to herself, to McMurphy and his comrades, and to the whole system confining them all. A counter-cultural icon, Cuckoo's Nest remains shocking today.
Adapted by Dale Wasserman from Ken Kesey's novel
Presented by Perseverance Theatre
TYPE OF EVENING 
A wild ride
WHAT TO EXPECT 
Engaging classic American literature on stage
COME WITH
Your classmates and your curiosity
Perseverance Theatre shows can be included in an Anchorage Concert Association subscription.