Perseverance Theatre's One Flew Over the Cuckoo's Nest - CANCELED
The madness is in the system
---
Feb. 28-March 9, 2020 - Canceled
Sydney Laurence Theatre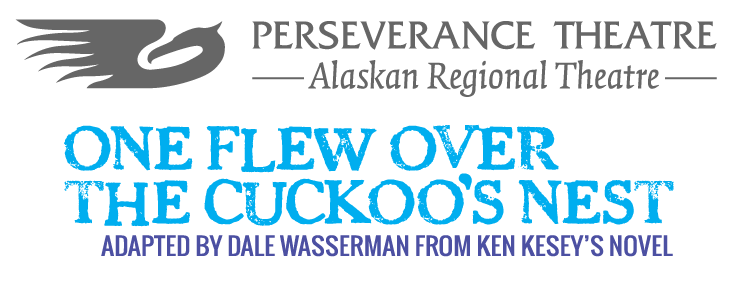 Changes to Perseverance's Season
Perseverance Theatre has made changes to their show schedule in the 2019/2020 season. One Flew Over the Cuckoo's Nest has been cancelled and replaced with Silent Sky by Lauren Gunderson. For more information about this change, please see this letter from Perseverance Theatre.

We will refund the original form of payment for Cuckoo's Nest next week for Anchorage Concert Association subscribers who purchased tickets. If you haven't seen a refund by Monday, July 29, please call us at (907) 272-1471.
If you would like to see Silent Sky, you may purchase through the CenterTix box office starting Thursday, Aug. 1. Subscribers can save 25%.

---
Looking for an angle, charismatic convicted conman Randle P. McMurphy gets himself transferred to Nurse Ratched's mental ward to serve his time. He stages a rebellion, witnessed by Chief Bromden and enthusiastically joined by his fellow patients. Ratched's ultimate victory — it can end no other way — comes at great cost to herself, to McMurphy and his comrades, and to the whole system confining them all. A counter-cultural icon, Cuckoo's Nest remains shocking today.
Adapted by Dale Wasserman from Ken Kesey's novel
Presented by Perseverance Theatre
TYPE OF EVENING 
A wild ride
WHAT TO EXPECT 
Engaging classic American literature on stage
COME WITH
Your classmates and your curiosity