Anchorage experience gift guide
---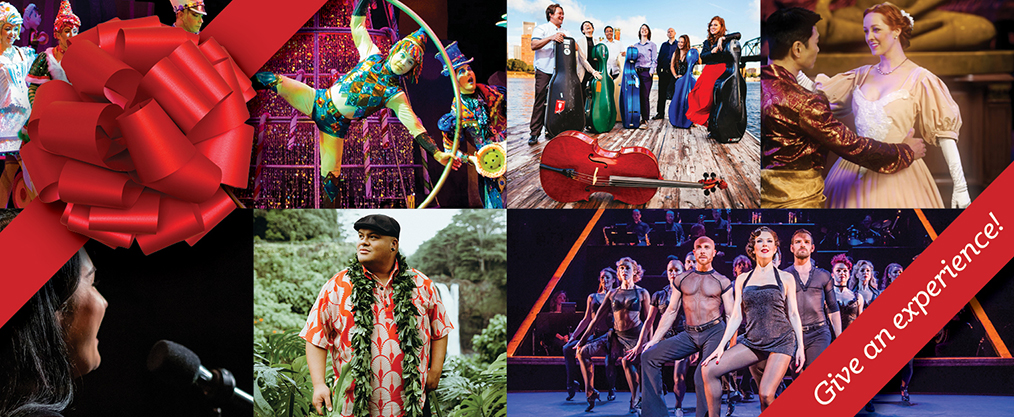 It's Better Live
The gift guide for unique Anchorage experiences
As The Grinch learned, the best holiday gifts don't need to come in boxes or bags. More memories and time with family and friends can often be the most meaningful gifts of all.
According to a recent study, 74 percent of Americans now prioritize experiences over products or things. And studies have found that spending on experiences brings more lasting joy than spending on things.
Here are some unique Anchorage experiences you can share with your loved ones this year.
Live performances
There's nothing quite like seeing a live performance. Going to live events and concerts frequently not only improves happiness. It can also boost your self-worth and extend your lifespan up to nine years, according to recent studies.
And in Anchorage, when the temperatures drop, the curtains rise. You'll find tons of performances during the coldest (and in our opinion, the most wonderful) time of the year, with tickets starting around $30.
For the Broadway lover
Rodgers & Hammerstein's The King & I
For high-flying family fun
For the podcast listener
For the oldies lover
For those who dream of the tropics
For the adventurer
For the country or folk fan
For the one who loves Hamilton & Mozart
For the soul & gospel fan
For those who laugh at the news
For the rocker

Portland Cello Project celebrates the music of Prince
GIVE AN EXPERIENCE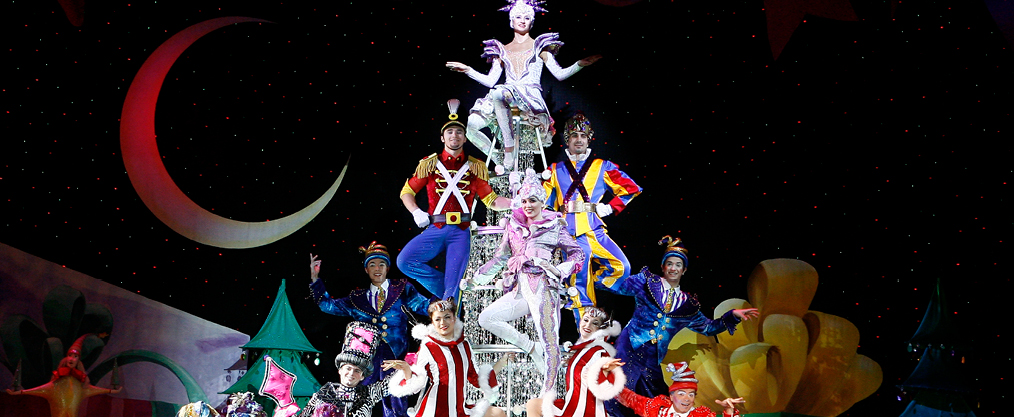 Cirque Dreams Holidaze lights up Anchorage with seven performances at the PAC Friday, Dec. 27, Saturday, Dec. 28, and Sunday Dec. 29.
Tickets to Anchorage Symphony Orchestra, Perseverance Theatre, and Alaska Dance Theatre also make great experience gifts.
Not sure which show they'd enjoy most? CenterTix gift certificates can be redeemed for tickets to Anchorage Concert Association shows, as well as other local organizations that present shows at the Alaska Center for the Performing Arts.
More Anchorage performing arts: Anchorage Opera, Alaska Junior Theater, Asian Alaskan Cultural Center, Arctic Entries, Parlor In The Round, Sankofa Dance Theater, Mostly Melanin Arts, Scared Scriptless, Pulse Dance Company
---
Dance
Who couldn't use some more dancing in their life? Anchorage has a thriving dance community, with classes and events for a variety of ages and skill levels.

Alaska Dance Theatre
The Drift Gallery Dance Studio
Food & drinks
Got a foodie on your list? Treat them to dinner at their favorite restaurant or enhance their food & wine knowledge with a class.
La Bodega – beer, wine, or sake club
South Restaurant + Coffeehouse
Food & wine classes/events
South Restaurant + Coffeehouse classes & events
Escape room
Escape rooms – games in which a team of players cooperatively discover clues, solve puzzles, and accomplish tasks – are all the rage. Alaska Escape Rooms in downtown Anchorage offers interactive, indoor fun for all ages.
Museum
Give them a year of memories and inspiration with a membership to the Anchorage Museum. They'll have access to 20+ exhibitions exploring the art, history, culture, and science of the North, and hundreds of free and discounted classes, workshops, camps, lectures, tours, symposiums, and parties available to members.
Outdoor activities
Obviously, Alaska has no shortage of outdoor experiences. For some local wildlife adventures, how about an Alaska Zoo annual pass or event tickets, Alaska SeaLife Center membership, or SCUBA diving lessons?
Relaxation
Moments of peace, quiet, and self-care can be few and far between during the busy holiday season. Give a spa treatment at Escape Salon & Spa downtown, or a night's stay at an Anchorage hotel.
Westmark Anchorage
Historic Anchorage Hotel
Captain Cook Hotel
Also in the #itsbetterlive category: flowers & plants. Schedule a delivery with a local florist like Bagoys and you'll instantly brighten their mood this season.
Travel
Whether it's a dream vacation or a weekend road trip, travel is an unforgettable experience gift. Alaska Airlines offers travel gift certificates from $25 to $500, and also provides mileage plan members the option to give or transfer miles to someone else.
Donate in their name
The ultimate gift that gives back. Make a donation to a cause they care about in their name.